Edmonton, Alberta Canada, Denver, Colorado, the Caribbean, and Australia.
---
ESP ASSOCIATES Listen. Deliver. Improve.
A multi-discipline engineering design and consulting firm.
Civil Engineering, Surveying, Earth Sciences, Transportation & Planning.
Fort Mill, South Carolina | Flood Inundation Mapping
---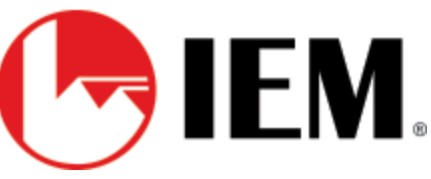 IEM Disaster & Emergency Management
a global security consulting firm
dedicated to building a safe, secure, and resilient world.
Morrisville, North Carolina | lives saved, communities rebuilt, risks reduced, security increased
---
Zekelman Industries STRENGTH. INNOVATION. SERVICE.
A leader in modular construction innovations
The largest independent steel pipe and tube manufacturer in North America
Chicago, Illinois | CHOOSE AMERICAN METAL www.chooseamericanmetal.com
---
THE Louis Berger GROUP Solutions for a better world.

Fostering sustainable livelihoods and economic development worldwide.

World Trade Center Redevelopment: A case study in resilience and recovery.

www.louisberger.com

Morristown, New Jersey | Louis Berger announces intent to join WSP
---
WSP USA
Question the ordinary. Imagine the extraordinary. Create the enduring.
We are future-focused and challenge the status quo.
Can we help societies thrive in a world we do not control?
Montreal, Quebec, Canada • New York, New York | infrastructure and the skylines from coast to coast
---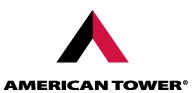 AMERICAN TOWER ® CORPORATION
A leading global independent owner, operator
and developer of wireless and broadcast communications real estate.
Boston, Massachusetts | MEXICO BRAZIL INDIA AFRICA FRANCE GERMANY THE NETHERLANDS | NYSE: AMT
---
STREAM REALTY PARTNERS commercial real estate services organization
CHANGING THE LANDSCAPE OF COMMERCIAL REAL ESTATE™
ONE OF THE FASTEST GROWING LEASING & MANAGEMENT COMPANIES IN THE NATION
www.streamrealty.com
Dallas, Texas | an operational area covering some of the most active real estate markets coast to coast
---

OTJ ARCHITECTS
SMART WORKPLACE DESIGN
a premier interior architecture and design firm, creating award-winning
projects nationwide from its offices in Washington, D.C. and New York, New York
Washington DC | Design driven. People focused. | We are registered in 37 states
---
EDENS ® engage with us
Our work is Bigger than Real Estate...We are in the business of humanity.
A retail real estate owner, operator and developer of a nationally leading portfolio of 125 places.
Washington DC | Boston, Columbia, New York, Houston, Miami, Atlanta & Dallas
---

MACERICH ® The premier, pure-play, high-end mall REIT.
Irreplaceable portfolio. Most desirable markets. Uniquely Macerich.
One of the country's leading owners, operators & developers of major retail real estate.
Santa Monica, California | An S&P 500 company, NYSE:MAC
---
Structurflex DESIGN • ENGINEER • FABRICATE • BUILD
Fabric Structures, Tensile Membrane Structures & Tensile Facades,
Stadium Roofs, Amphitheaters, Pavilions, Shade Canopies & Ceiling Systems.
Kansas City, Missouri | GLOBAL OFFICE LOCATIONS
---

REA Rundell Ernstberger Associates
Land Planning + Urban Design + Landscape Architecture
Transformational placemaking solutions, economic development and community enhancement.
Muncie, Indiana | Louisville, Kentucky | Projects in more than twenty states
---
VIA VERMONT INTEGRATED ARCHITECTURE, P.C.